So, I recently went up to my nan's and picked up a couple of photos she said I could have, in addition I have a habit for picking up the odd post card I take a real shine to. The collection is little, but it's been growing recently.
Anyway, I decided that I wanted them on the walls and they needed little frames. Thus began the search for frames, I wanted something light so it wouldn't need a massive hook (I rent) and I wanted something that would work with the images, and wasn't too expensive. Quite apparently these things are impossible to find.
I had a think, what are photoframes? just squares with a back, protective bit and hanging...so I made my own!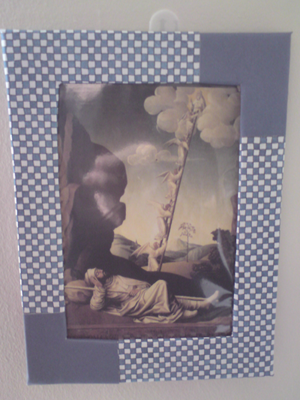 ( Images and description )